Red Hat OpenShift®

Wozu braucht man Red Hat OpenShift© ?
Sie sind bereits Nutzer:in von Red Hat Enterprise Linux® und Fan von supporteten Open-Source Produkten,
sie entwickeln und betreiben Anwendungen in ihrem Rechenzentrum oder in einer Public Cloud Infrastruktur oder nutzen beides,
sie finden ihre Anwendungslandschaft benötigt zu viele Ressourcen, ist unflexibel oder schwierig zu skalieren,
sie beschäftigen sich gerade mit der Virtualisierung von Anwendungen, mit Microservices oder hybriden (Cloud) Umgebungen,
oder sie sind schon einen Schritt weiter und
sie wollen jetzt eine Automatisierung der Bereitstellung, Skalierung und Verwaltung von Container-Anwendungen realisieren.
Für Sie und Kund:innen die sich noch intensiver mit der Automatisierung beschäftigen wollen, bietet die IT-Systeme und Consulting GmbH und Red Hat© eine interessantes OpenShift Starterangebot an:
"The Level Up Hour" – wöchentliche Sessions, alles rund um Red Hat OpenShift©
Red Hat Certified System Administrators (RHCSA®s):
Ermäßigung auf D0180 (Einführung zu Container, Kubernetes, and Red Hat OpenShift©)
Ermäßigung auf PE180 (Red Hat Certified Specialist in Containers for Kubernetes Zertifizierung – RHCSCK)
Ermäßigte Red Hat OpenShift© Subscriptions
Melden Sie sich bitte bei uns und wir prüfen, ob Sie für diese Promotion in Frage kommen (nur für OpenShift Neukund:innen).
Haben wir Ihr Interesse zu Red Hat, Red Hat Enterprise Linux® oder IT-SC geweckt?
Ich würde mich sehr über ihre Antwort freuen und stehe gerne für weitere Details zur Verfügung.
IT-Systeme und Consulting GmbH
A-1220 Wien, Hosnedlgasse 16A, und neu in
A-5020 Salzburg, Siezenheimer Str. 35
Mobil: +43-6646185857
Tel:      +43 – 1 – 285 98 88 – 69
Fax:     +43 – 1 – 285 98 88 – 69
Copyright © 2021 Red Hat, Inc. Red Hat and the Red Hat logo are trademarks or registered trademarks of Red Hat, Inc. or its subsidiaries in the United States and other countries. Linux® is the registered trademark of Linus Torvalds in the U.S. and other countries.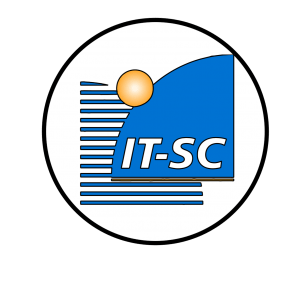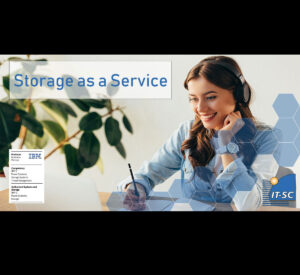 Werden Sie den wachsenden Datenanforderungen gerecht mit IBM Storage as a Service Bei der Bereitstellung neuer Anwendungen in einer hybriden Cloud-Umgebung werden neue Datenanforderungen oft zum Ärgernis. Stellen Sie sich vor, Sie müssten sich keine Gedanken über hohe Investitionskosten aufgrund von Nachfragespitzen, laufenden Beschaffungszyklen und Speichererneuerungen machen. IBM Storage as a Service ist ein smarter Weg, um den wachsenden Datenanforderungen gerecht zu werden und die Speicherung zu vereinfachen. Mit diesem
Weiterlesen »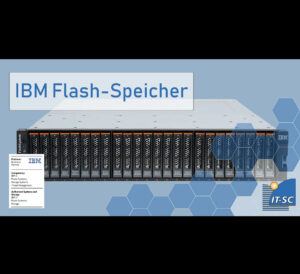 Scheller, besser, einfacher: Flash-Speicher Inhalt Was sind Flash-Speicher? Welche Vorteile haben sie? IBM Flash-Speicher-Lösungen Für wen ist die Flash-System-Technologie geeignet? Warum IBM FlashSystems mit der ITSC? Weiterführende Links Schneller, besser, einfacher: Durch Flash-Speicher-Systeme können Unternehmen ihre IT sicher und kostengünstig optimieren. Leistung und Qualität werden dabei nicht beeinträchtigt. Was sind Flash-Speicher? Unter Flash-Speicher oder Flash-EEPROMs versteht man digitale Speicherbausteine, die für die nichtflüchtige Speicherung von Daten ohne Erhaltungs-Energieverbrauch verwendet werden. Der Unterschied zu herkömmlichen EEPROM-Speichern liegt
Weiterlesen »